"The work of Elana Sabajon is powerful.  Her insight into the human soul has wings.  Her longing for transformation and her ability to support it are palpable.  Her work is tough, strong, soaring, and tender.  I rejoice in her presence." 
Sarah Peyton in Portland, Oregon
Elana: inspired, patient, engaged
"After several sessions working with Elana our family now has a shared understanding of what empathic listening is as well as a shared vocabulary to describe how we feel, what we need and how we can communicate about both.  Each of us, but especially our teenage daughter, can occasionally switch into 'Elana mode' when things heat up and model the compassionate engagement that we seek for our family.  We haven't yet achieved family harmony Nirvana but the path in that direction has been illuminated."
Jonathan Callahan in Seattle, WA
This is a wonderful exposure to Roesenber's NVC in a safe and fun environment. Elana really has strong skills and her commitment to the class and principles is obvious.
Susan Barclay in Seattle, WA
Elana: centered, strong, skilled
How Elana has helped our family:
The most important aspect for me was the demonstration of empathic listening. This was the key that helped me get what I need from my partner, open my children's inner lives to me, and reduce sibling fighting. I have also used this in a work setting. I also just use it alone, with myself. Lots of other problems go away when I use empathic listening. Listening goes to the heart of the problem and let's it solve itself.
Thanks to you for making our family life better, not perfect, but better.
Leska Fore in Seattle, WA
How powerful the NVC concept is and how simple the process can be to create a life you have always wanted!
Eric Faught in Seattle, WA
I love Elana's enthusiasm and passion for communicating this information in the most effective manner possible. I very much enjoyed Elana's ability to create community and close bonds in the group. 
What a Nonviolent Communication Foundation Class has done for me:
NVC has been instrumental in bringing consciousness to my conversations. It has given me tools to remember that conversation is about communication, not power struggle, and steps to take to achieve the goal of peace in my life. It has been very life changing for me in three major ways that I can think of right away.
First, I am a much better listener. I seem to be able to listen in a way that others feel really heard and understood. The most wonderful benefit of this particular skill is that my 22 year old daughter calls ME when she's upset or has a problem to discuss. She has lots of friends, but wow, she wants to share her vulnerable ideas and fears with her dad! This is SO different than a couple of years ago!
Secondly at work. It's so strange because ever since I was young, I have never been able to make a point or hold anyone's attention long enough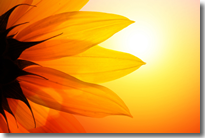 to finish what I wanted to say. With NVC skills and coaching, I now can hold my own in a conversation and actually win in negotiations more times than not! This is good, because I'm in Contract Management, and I need this skill...
Thirdly, is when the going gets tough, and the conversation is not going as I would like it to go. In the past, I was helpless, and didn't know what to do besides give up, so I did that a lot. Now, I have the skill and awareness to step back, analyze the conversation and see what the other is really saying, see what I am really feeling, stop taking it personally, and decide consciously what to say and which way to lead the conversation to a win-win conclusion. It is SO helpful!! It's very rare lately when a conversation ends without peace. I love it.
Elana is such a great teacher, and her classes are so much fun that I have volunteered my time to support her and her students in the Nonviolent Communication Foundation Class. 
Garth McMurtrey in Seattle, WA
"As a person with many years of experience in the entertainment and information industry, I am very impressed with your work as a facilitator.  I see a natural talent that touches my soul.  I see others connect with your sincerity and authenticity."
Dinah Smith in San Francisco, California